Our Courses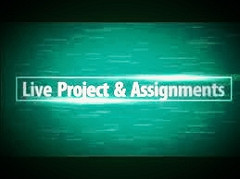 Rewarding Career in PHP-Web Design-UI/UX Designs-Graphic Design–Wordpress-Framework-Codeigniter-ANDROID (Mobile Application Technology)-Java-JSP-SEO- for  Assured Placements @ docckolkata. Placement is assured for docc trained-up dedicated students.
Docc is IT Development Company & Training Academy, counseling center prepare careers of IT& non-IT  Professionals in Kolkata.
PHP-My Sql-Javascript-Ajax-OOPS-CMS-Wordpress-Web Design-css-html-jquery Training-Design-Developments- Internship Training & Placements @ DOCC kolkata.
(1)Wordpress-(2)Drupal-(3)Codeignator-(4)Cake php-(5)PHP-MY SQL including html, css, ajax, j-query, shopping cart , oops, WORDPRESS-Projectworks, Codignator  (5) magento, (6)Java-J2ee  ( Core & Adv.) with Web Application , (7)Web Design–css-jquary-html (8) Android(Mobile Application Technology ), (9) Java, (10) SEO/SMO, (11) Graphic Design-UI/UX Design-Logo/Banner Design and (12) Intern  PHP Training –  Live Project works  & Placements @ DOCC kolkata.
Course Fees 5000/–12000/-each module, Course duration 02-04 mths / 30 hrs-70 hrs+ Live Project works, Assured Jobs.
Placements of Web/PHP  Programmers / Designers in IT Sector , being trained-up by docckolkata. Call: 9433526196 or Mail: docc2008@gmail.com / info@docckolkata.com
Career Courses are crafted in such a way so as to make the student confident enough to face the job interviews with ease.
Our Career Courses are :
3. CodeIgnitor /Laravel Course
5.  SEO Course
6.  Cake PHP Course
7.  Ethical Hacking Course
8.  Frameworks & CMS Course
9.  JAVA  Course
10. Mobile Application Trchnology Course,  IOS Development , ANDROID Development
11.  Python, Ruby on Rail, Pearl, Tornedo, Symphony, Laravel, Json, Hadoop etc Courses also.
12. UI-UX-Graphic Design Course incl. Angular js-Angular node.