DOCC Kolkata and Our Courses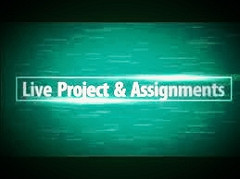 DOCC Kolkata is for rewarding Career in PHP-My Sql-Codeogniter-Laravel-Wordpress-Python-Django-Machine learning-AI-Mongo DB-Javascript-React JS-Vue JS-Angular -Web Design-UI/UX Designs-Graphic Design-ANDROID (Mobile Application Technology)-Java-JSP-SEO-Software Testing for  Assured Placements @ docckolkata. Placement is assured for docc trained-up dedicated students.
DOCC Kolkata is IT Development Company & Training Academy, counseling center prepare careers of IT& non-IT  Professionals in Kolkata.
DOCC Kolkata : Course Fees 8000/–10000/-each module, Course duration 03-04 mths / 30 hrs-70 hrs+ Live Project works, Assured Jobs.
Placements of Web/PHP  Programmers / Designers in IT Sector , being trained-up by docckolkata. Call: 9433526196 or Mail: docc2008@gmail.com / info@docckolkata.com
Career Courses are crafted in such a way so as to make the student confident enough to face the job interviews with ease.
DOCC Kolkata Courses are :
2. PHP MySQL Course including html, css, ajax, j-query, shopping cart , oops, Project works
3. CodeIgnitor /Laravel5.6 Course
5.  SEO Course
6.  React JS/Vue JS/Angular /Json,Node JS Course
7.  Ethical Hacking Course and 
Web application penetration testing
8.  Software Testing Course 
9.  JAVA  Course incl. java servlet, swing, hibernate
10. Mobile Application Technology Course,  IOS Development , ANDROID Development Course
11.  Python 3.6-Mongo DB, Django, Machine learning
12. UI-UX-Graphic Design Course (incl. Angular js).
13. Database like SQL, no sql, mongo DB, Redis.
14. Graphic Design Course incl. Photoshop, Illustrator .
15. Ruby on Rail, Pearl, Tornedo, Symphony,  Hadoop etc Courses also